Automatic Capsule Filling Machine
Encapsulation is the filling of empty capsule with the desired drug. It is done using tamping principle. In this the powder formulation is formed into a slug, which is delivered to the body of capsules. This machine can fill hard gelatine capsules with powder, granules, and pellets.
Legend Automatic capsules filling machine automatically performs various operations in an enclosed operation, such as feeding capsules, opening capsules, filling drugs, rejecting unqualified products, closing capsules, outputting products, cleaning mods etc.
Salient features :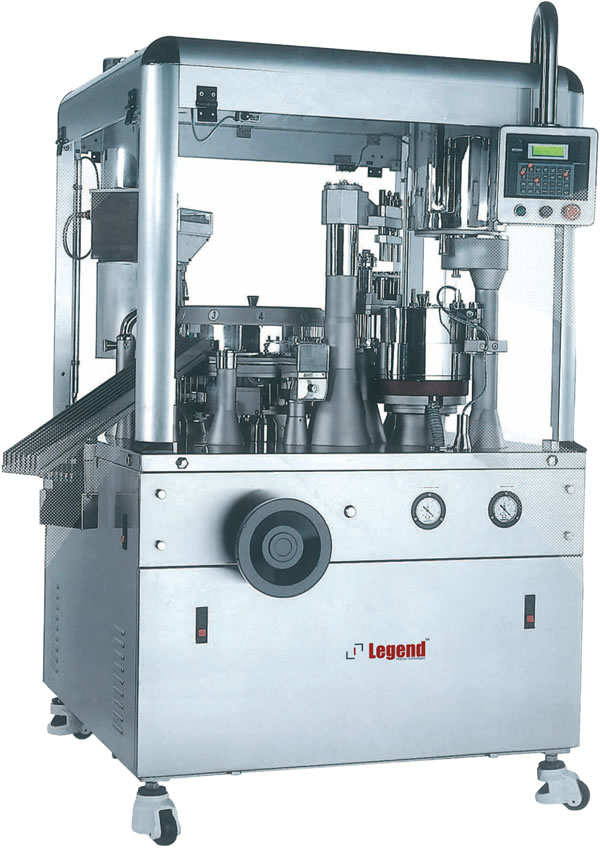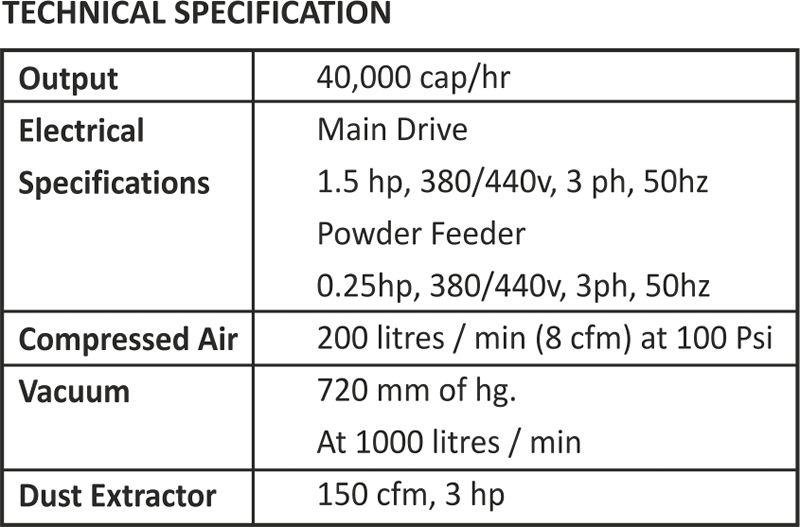 Technical details, specification & designs are subject to change without any prior notice.