Semi Automatic Capsule Filling Machine
Legend Semi-automatic capsule filling machines are functionally and mechanically accurate, providing convenient filling of capsules of all sizes, with granules, pellets or powders. . The compactly designed machine needs minimal maintenance and is extremely easy to clean.  Variation in filling speed is assured with a choice of four auger speeds table which provides flexibility to achieve accurate weight.
Salient features :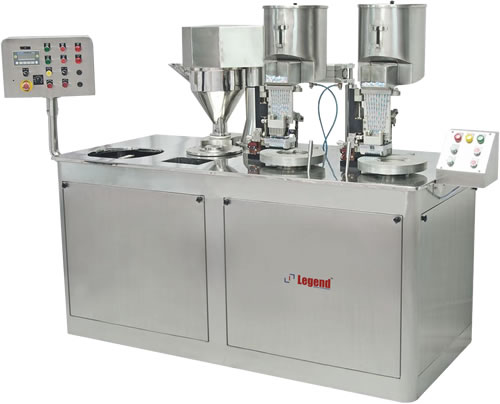 Technical details, specification & designs are subject to change without any prior notice.