Punches and Dies
Legend Punches and Dies are Manufactured under ultra-modern technology (CNC & SPM*) for machining and engraving of masters and punches. They are suitable for "D", "B", "BB",  "DB" Tooling &  Multi Tip Punches and Dies. Its Mirrored finished design offers Uniformity across all punches and dies giving interchange ability between every punch or die within the same set. Also they are manufactured under equipment and gauges of international standards to give high dimensional accuracy.
Dies and Punches Specifications :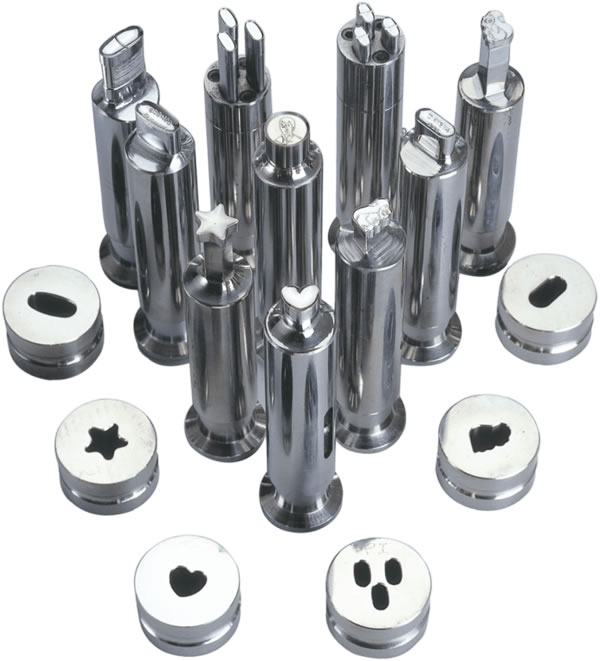 Salient features :
Standard :
Technical details, specification & designs are subject to change without any prior notice.