Ultraviolet Sterilizer
Ultraviolet sterilizer is a disinfection mechanism that uses ultraviolet (UV) light at sufficiently short wavelength to kill micro- organisms. It is used in a variety of applications, such as food, air and water purification.Ultraviolet germicidal irradiation (UVGI) utilises short-wavelength ultraviolet radiation that is harmful to microorganisms. It is also effective in destroying the nucleic acids in these organisms so that their DNA is disrupted by the UV radiation, leaving them unable to perform vital cellular functions.
Our sterilizers, Coupled with a filtration system prove to be an effective disinfectant and do not produce any disinfection by-products. Legend Pharma Technologies manufactures and exports superior quality UV Sterilizers which are tested on various parameters to ensure their adherence to set industry standards and quality norms. Our UV Sterilizers are widely acclaimed for their high performance, low maintenance, easy installation and long service life.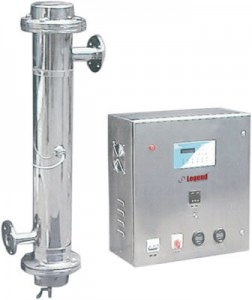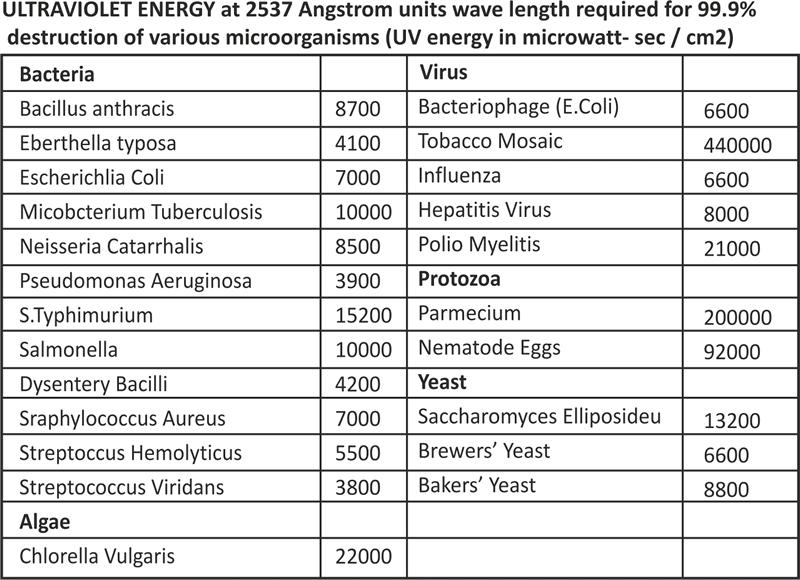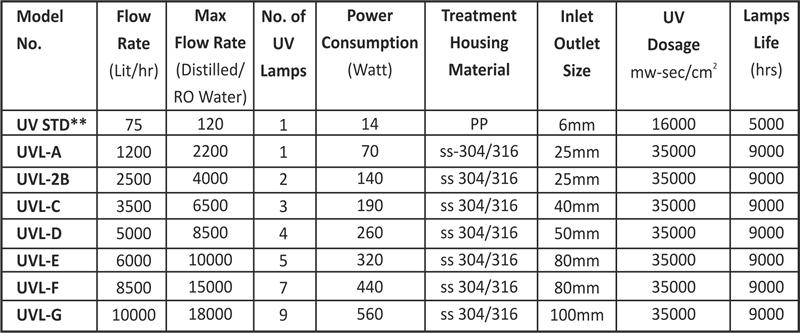 **UV STD comes with 5 micron filter with A. Carbon in a P.P. House.
Maximum Working Pressure : 3.5 gk/cm2
Pressure Loss at Average Flow : 3 psig
Temp Range : 5 0 C – 80 0 C
Supply Voltage : 220-240 V, 50 Hz
Input Water Requirement : Free From Particulate Matter
Technical details, specification & designs are subject to change without any prior notice.