Blister Pack Machine
Blister pack is a pre-formed plastic packaging used in pharmaceutical industry. The main part of a blister pack is a cell made from a PVC or Aluminium film which has a base material of paperboard, aluminium foil or plastic. Blister packs are the products of a form-fill-seal process at the pharmaceutical company or designated contract packer.
LPTBP-L-2000 is completely automatic & works on continuous motion principle making it highly efficient & fast .It can be used to form, fill and seal pharmaceutical products like tablets, capsules, draggers etc. in blister pack.
Salient features :

Optional Features :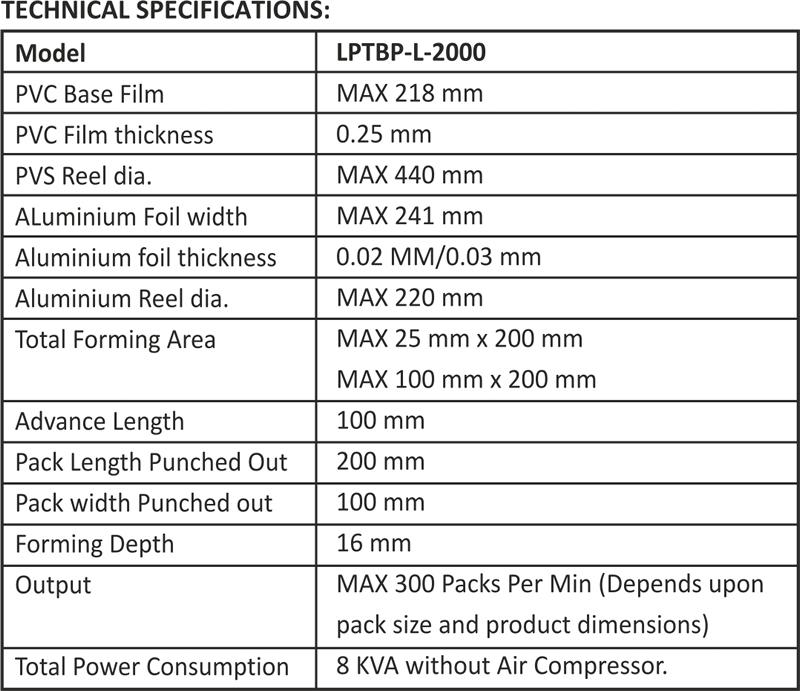 Technical details, specification & designs are subject to change without any prior notice.