Octagonal-Blenders
An efficient and versatile blending machine, octagonal blender employs effective process technique for homogeneous mixing and lubrication of dry granules. Legend octagonal blender gives best result for granules due to slow speed and octagonal shape of container. Our Octagonal Blender is Suitable mainly for crystalline & granular type material.
It can perform homogenous dry mixing of free flowing powders/granules requiring low shearing force and Blending with rapid intermixing of particles irrespective of varying specific gravities.
Salient features :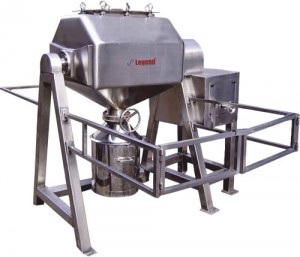 Technical details, specification & designs are subject to change without any prior notice.