Automatic single head auger type powder filling machine
Legend Automatic Single head dry powder auger filler is a versatile filling machine ideal for non-free flowing, fluffy & sticky powders such as Pharmaceuticals powder, talcum powder, tooth powder, custard powder, ground spices etc. High operational comfort with sturdy robust design, sophisticated manufacturing techniques and better material of construction ensures long and trouble-free life. This machine is manufactured strictly adhering to cGMP guidelines making it ideal for powder filling.
Salient features :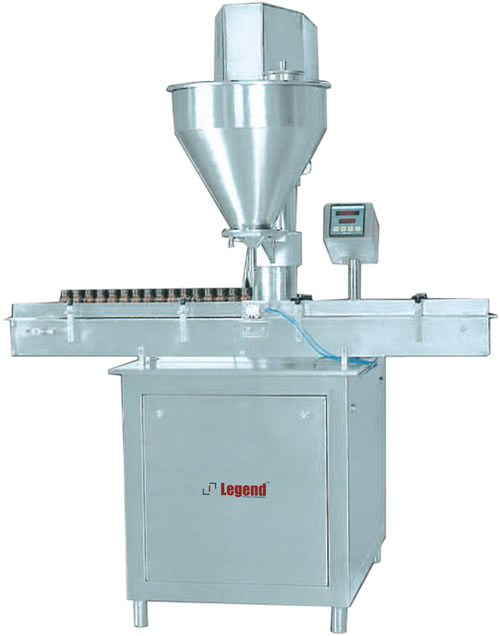 Technical Specification :
Technical details, specification & designs are subject to change without any prior notice.